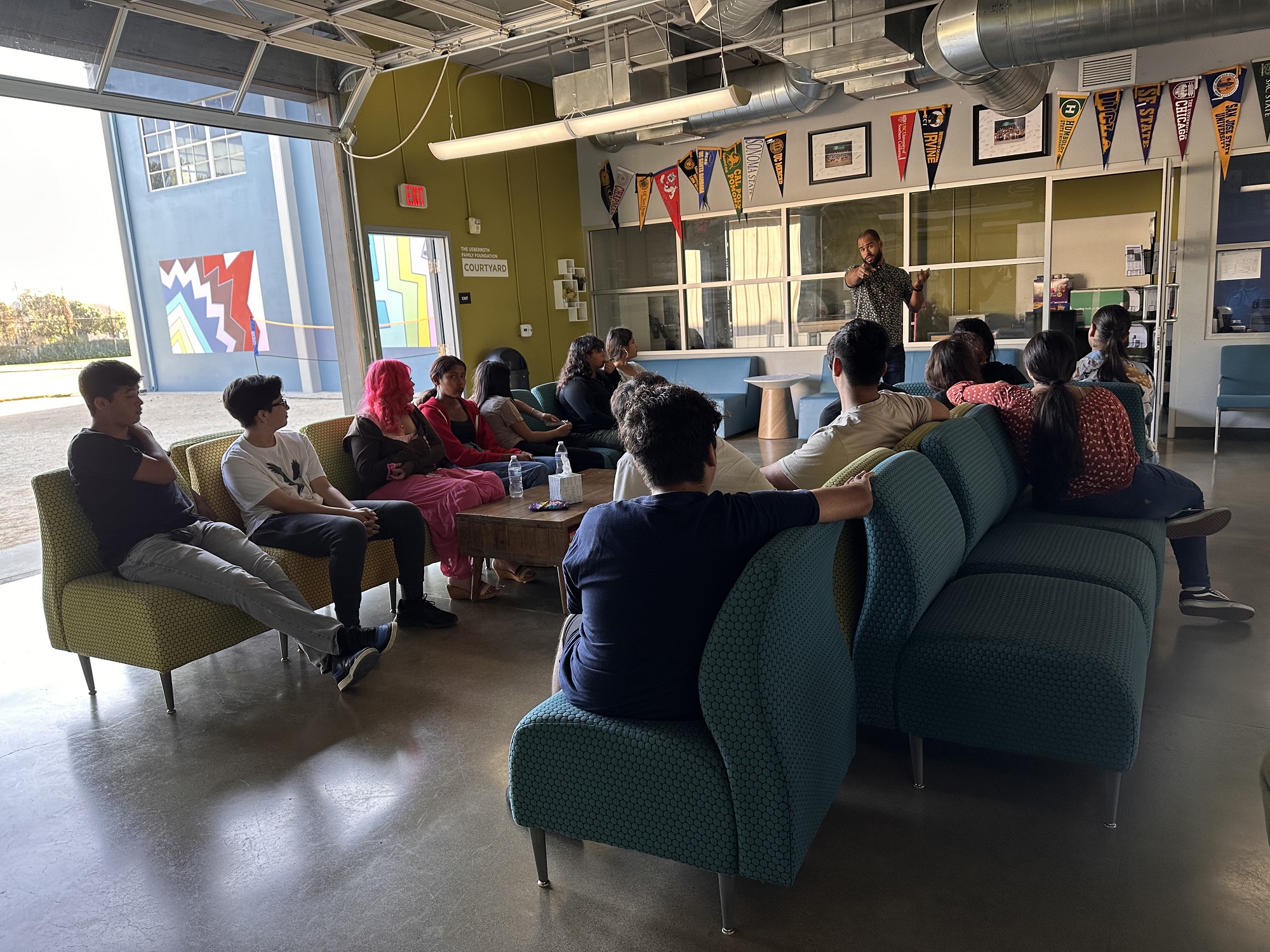 Q&A: YBA Guest Speaker Vaughn Dabney Explains Why The Best Connections Come Through Conversations, Not Presentations
As one of YBA's newest guest speakers, Unoma Haus Founder Vaughn Dabney has already made a long-lasting connection with YBA programs and the students it touches. Here's some insight into how this impressive software developer, architect and van conversion entrepreneur has brought his professional and personal experiences to YBA students.
When did you first connect with YBA? What programs have you supported so far?
I first found out about YBA through my friend Lyric Everly who's on YBA's Community Board. She posted on Instagram about one spot open left for a guest judge on a panel at a YBA event this past summer. As I missed working with students, I contacted her immediately. It was amazing to see what the students came up with when challenged. I loved speaking to them about entrepreneurship, especially about what it means to develop a product and have a social mission embedded into your business.
After guest judging, I was hooked! I was then connected with the Boys and Girls Clubs to guest speak to them about my entrepreneurial journey and I've been fortunate to speak to them a few times since. I've learned that the best connections are made through conversations, not presentations. So that's exactly what I did – had a conversation with the students about my business, what lessons I've learned and then answered their questions.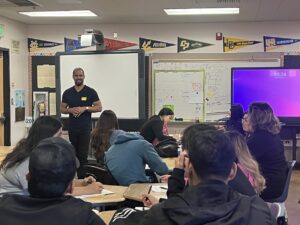 Tell us a story about something interesting that happened during one of your YBA guest speaking opportunities.
At my very first YBA event – after judging the business competition – a mother of one of the students came up to me and said "Excuse me. My daughter loves what you're doing with the vans. She watches it all the time on YouTube." I was so impressed that I gave her information on my YouTube channel so she could watch me convert my delivery truck into what's now my home. We continued chatting and she asked if I had any internships available. I just knew it was a great fit and about a month later I hired her as a paid intern. As I believe my purpose is to excite young entrepreneurs about their future, I was truly grateful to YBA for that moment.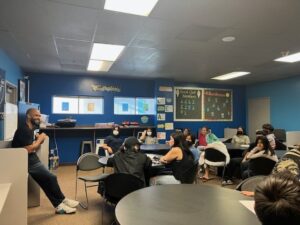 How do you feel you're making a difference as a YBA guest speaker?
First, I believe that YBA students can relate to me as they can see themselves in me. But then I surprise them by sharing that I'm a software developer, an architect and an entrepreneur. They're also surprised that I'm relatable and approachable and I'm here to really serve them.
Second, I'm an open book and I love to let them ask lots of questions. I've been asked everything from "What's it like to live in your delivery truck?" to "Is it claustrophobic?". I give them a chance to talk about things that others might consider mundane but I consider important.
How do you see your relationship with YBA developing in the coming years?
I'd love to continue judging competitions and speaking to YBA high school students. I'd also love to even bring my rental van to a school and let the students see it in person. I'm sure they'd have even more questions then!