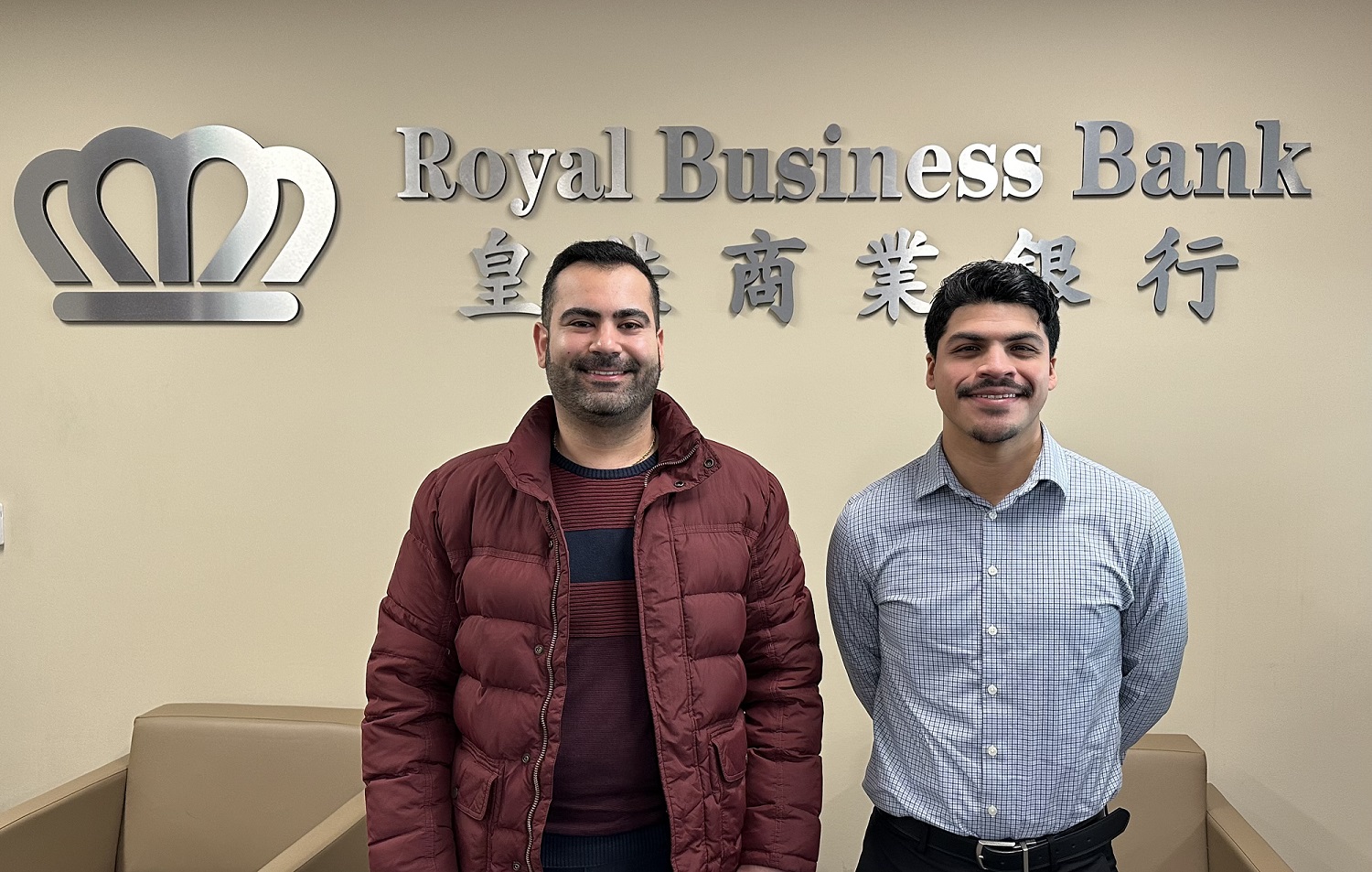 Royal Business Bank Creates Positive Community Change Through Its YBA Partnership
Within their first six months at Royal Business Bank, CRA Reporting Analysts Isaac Pleitez and Randy Maroun quickly showed they are up to the challenge of maintaining and expanding the Bank's long history of effecting positive change through community service.
During that window, Isaac and Randy collaborated with YBA on multiple events, including mock interviews at John F. Kennedy High School and Santee Educational Complex, as well as hosting two field trips for students from two different high schools at the Bank's headquarters in downtown Los Angeles.
"Our first introduction to YBA was through our participation in the mock interviews," shared Isaac. "It was so rewarding to engage with students and provide constructive feedback."
One YBA mock interview remained prominent in Isaac's mind – an interview where Isaac felt he truly made a difference.  "While meeting with one student and reviewing his resume, it was clear that he planned to join the Army. Through discussion I learned that his brother had joined and the student felt that he should as well. But he also mentioned his aspirations to attend culinary school. I shared with him that he should go for it if it's something he believes in. As a result of our interview, he was going to look into becoming a chef. When doing these mock interviews for YBA, I wasn't expecting any student to change his or her mind on what they want to do post-high school, but it was wonderful to help someone see what's possible. "
Both Isaac and Randy have personal motivations to stay engaged with their local community and support low-to-moderate income youth through the YBA program. In Randy's homeland of Lebanon, no programs exist to help low income families. "It's very personal for me to help," Randy shared. "When I moved to the U.S., I learned that the CRA role at banks is great for someone who excels at reporting numbers and excels at engaging with the community and giving back. That's a perfect combination for me."
Isaac was introduced to CRA role when he came to field trip at Royal Business Bank four years ago.  "I didn't originally think about working in banking. But once finished school and tried a few different jobs, I came back to CRA and community development services as it's well-aligned with my beliefs."
Isaac and Randy are excited to grow the relationship between YBA and Royal Business Bank, continuing to participate in YBA mock interview events at local high schools and starting to visit as a guest speaker in high school classrooms. They also plan to continue to host headquarters field trips, allowing students to engage with employees from different bank departments and participate in "Shark Tank"-style exercises to spark creativity and collaboration between students and Royal Business Bank staff.
"Our Executive Team wholeheartedly believes in continuous support of low-to-moderate income youth and families and our partnership with Youth Business Alliance is a fantastic way for us to consistently deliver on this belief."