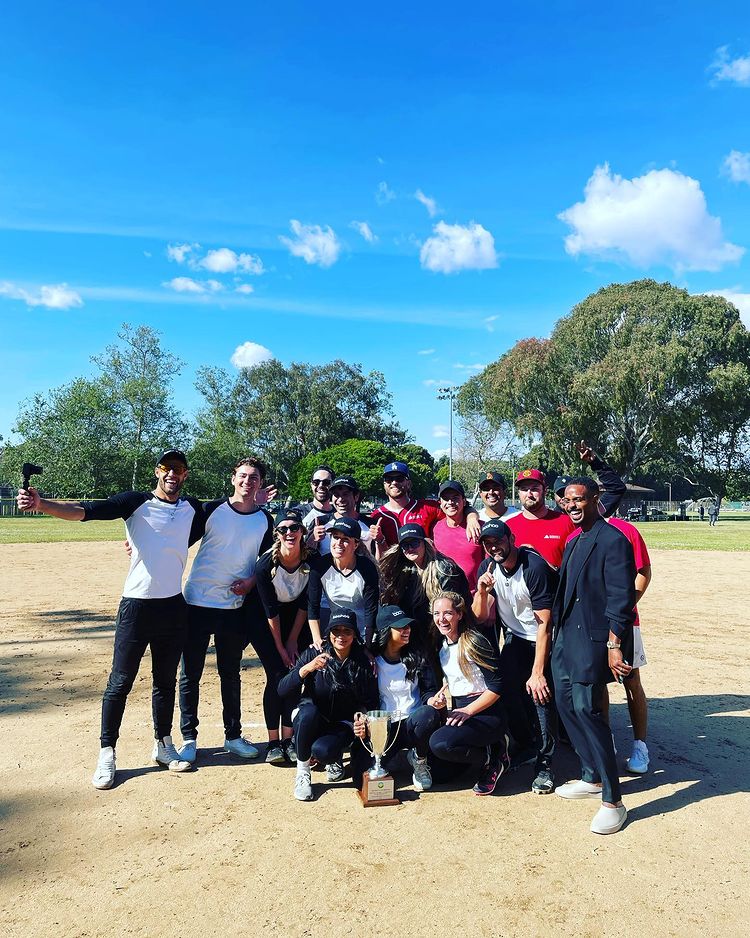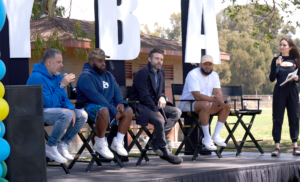 Photos by Darren Vargas
The Fifth Annual Softball Summit Fundraiser, held on April 22nd at Penmar Park in Venice, was a smashing success, raising nearly $67,000 and breaking all previous fundraising records.
Leading the line-up of heavy-hitter sponsors were Emerald Health, True Religion, Cushman & Wakefield and Yardi, each donating $10,000 and helping YBA raise triple the amount raised at the last Softball Summit in 2019.

More than 120 business professionals and nearly 100 students attended the event, which included a series of panel discussions, hands-on workshops for students, and lots of competitive softball fun.
"This event was all about connection," shared Event Founder Marques Williams of Cushman & Wakefield. "We were focused on engaging YBA students and inspiring them to chase their visions with love and intent. I hope they learned that every executive attending today truly built their business with purpose."

Vincent Williams, Owner of Honey's Kettle, kicked off the day with a discussion about why he chose to chase entrepreneurship. He shared: "I believe that as long as you stay in the game, you haven't lost."
Next, students got a college pep talk from Mark Covin of UCLA, followed by the first panel discussion moderated by Marques Williams and featuring Devin Johnson, President of Springhill Entertainment; Sue Chen, CEO of Nova Medical Products; and Katrina Schneider, CEO of Ritual.
The second panel moderated by Lyric Everly featured True Religion Brand Director Zee Wells, Actor/Director Daniel Gillies, Filmmaker Charlie "Calmatic" Kidd and Filmmaker Tevin Tavares.
The panels were followed by students joining roundtable talks with successful professionals including: Markus McQueen, Paul Viscaino, Laura Donaldson, Justin Frazier and Cal SOAP Long Beach team: Dominica Scibetta, Hiroka Harper, Ruthie Mendez, Nicole Taylor and Jocelyn Jaime.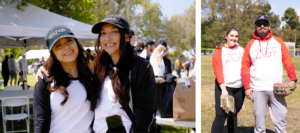 The softball tournament started off strong with a full line-up of eight competing teams, including GoFundMe, True Religion, Cushman & Wakefield, ZGF Architects, Mountain, BooHoo, Ritual and QuickMD. As the play continued, the tournament narrowed down to the final game between BooHoo and a ZGF Architects & Cushman & Wakefield combo team, with BooHoo pulling out the Summit championship win.
YBA Executive Director Betsy Blanchard shared, "This year's event was a wonderful day filled with panel discussions, a keynote speaker, student circles with guest speakers, staging and great music provided by Wife of the Party, food from Honey's Kettle and of course softball! I'm so thankful for everyone's participation and support, as it will fuel our program immensely!"
YBA's Softball Summit Series Fundraiser supports YBA's programs reaching 1,600+ high school students with curriculum, guest speakers and field trips that help students' career exploration, soft skills, financial knowledge and business skills. Youth Business Alliance helps students discover their dreams and embrace their brilliance through real-world business experiences that build confidence, career opportunities and life-changing skills.