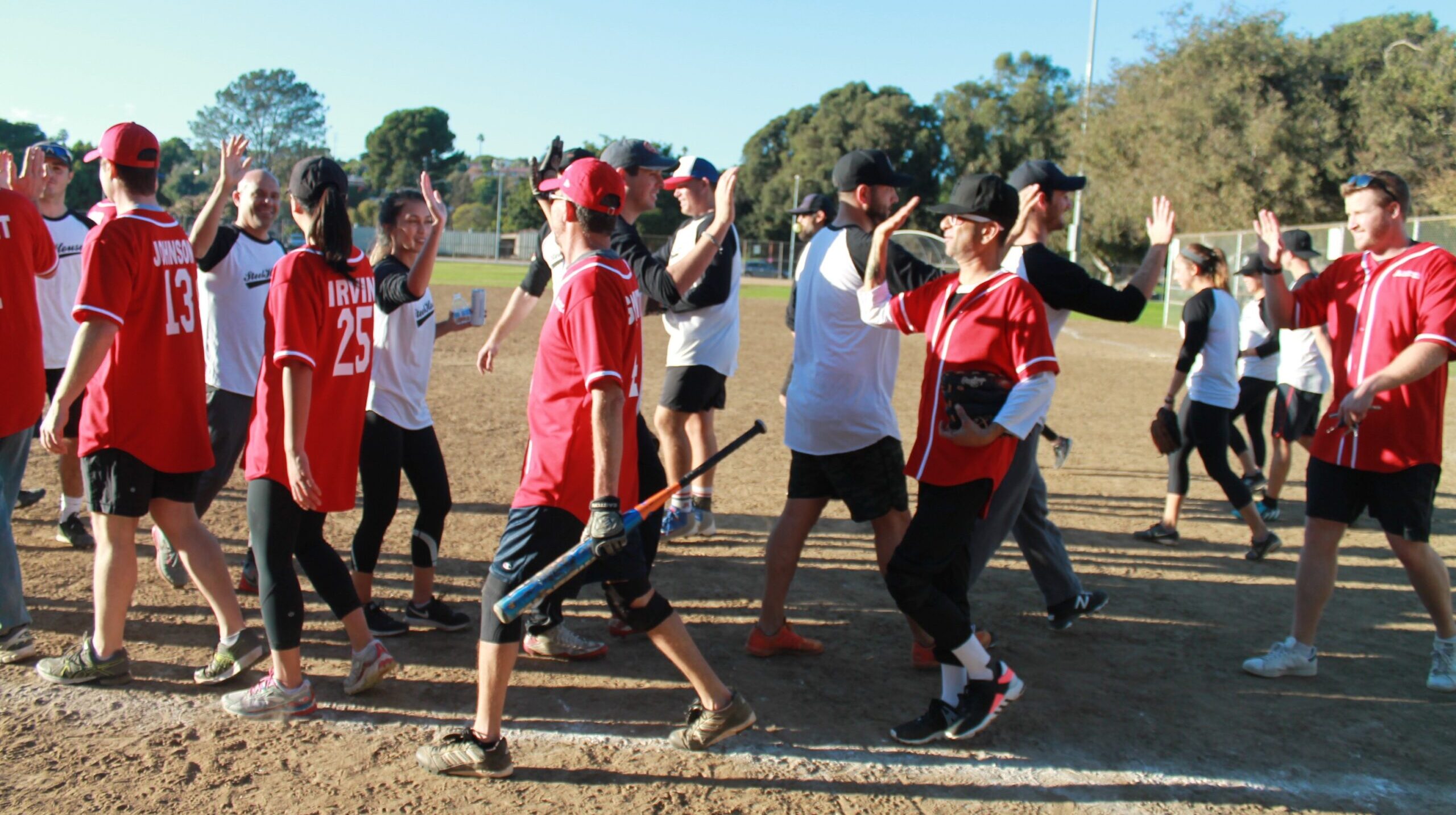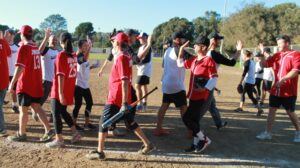 Emerald Health, True Religion, Cushman & Wakefield and Yardi Headline a Line-Up of Heavy Hitters Supporting this Fifth Annual Event
Break out your softball gloves and your best networking skills and join us at the fifth annual Softball Summit Series Fundraiser (https://youthbizalliance.org/softball-tournament/).  Scheduled for April 22, 2022 at Penmar Park in Venice, CA, the event will run from 9:30 am until 5 pm and include a series of panel discussions, hands-on workshops for students, and lots of competitive softball fun!
Emerald Health, True Religion,Cushman & Wakefield and Yardi lead the roster of heavy-hitters as Commissioner Level sponsors, each donating $10,000 and helping YBA get closer to reaching its $50,000 event fundraising goal. Additional key sponsors include BooHoo, GoFundMe, JPMorgan Chase, QuickMD, Ritual, Pinnacle Contracting and ZGF Architects.
YBA's Executive Director Betsy Blanchard shared, "We'd love for more companies and executives to join us. Simply attending this event is a fantastic way to support YBA's mission of increasing access to business skills for youth in underserved communities."
Panel discussions kick-off the day's events, with prominent featured speakers including Devon Johnson, President of Springhill Entertainment; Sue Chen, CEO of Nova Medical Products; and Katrina Snyder, CEO of Ritual. The panel discussions will be followed by hands-on workshops as well as a Career Fair where students can visit booths from participants including True Religion, JPMorgan Chase, Cal State Long Beach and UCLA.
"Our event theme is creating community and breaking down barriers," shared Event Founder Marques Williams of Cushman & Wakefield. "It's critical for students to learn about the importance of building community first. And bringing students and executives together onto a softball field to connect and learn from each other is a great way to build community."  
The softball tournament will include a warm up game and a qualifier game before lunch, followed by a single game elimination series as well as a homerun derby. The event will also feature an inventive book drive in which donors are asked to bring a book that impacted them personally and write a note of encouragement for a YBA student inside. Williams shared, "This creative book drive approach is yet another opportunity for the professional community to give a piece of advice or words of encouragement to motivate students to pursue challenging career opportunities and feel more confident within our complex world."
To purchase tickets for the event, or to sign up as a sponsor, go to https://youthbizalliance.org/softball-tournament/. To learn more, contact Betsy Blanchard at betsy@youthbizalliance.org. Let's play ball!
YBA's Softball Summit Series Fundraiser supports YBA's programs reaching 1,600+ high school students with curriculum, guest speakers and field trips that help students' career exploration, soft skills, financial knowledge and business skills. Youth Business Alliance helps students discover their dreams and embrace their brilliance through real-world business experiences that build confidence, career opportunities and life-changing skills.