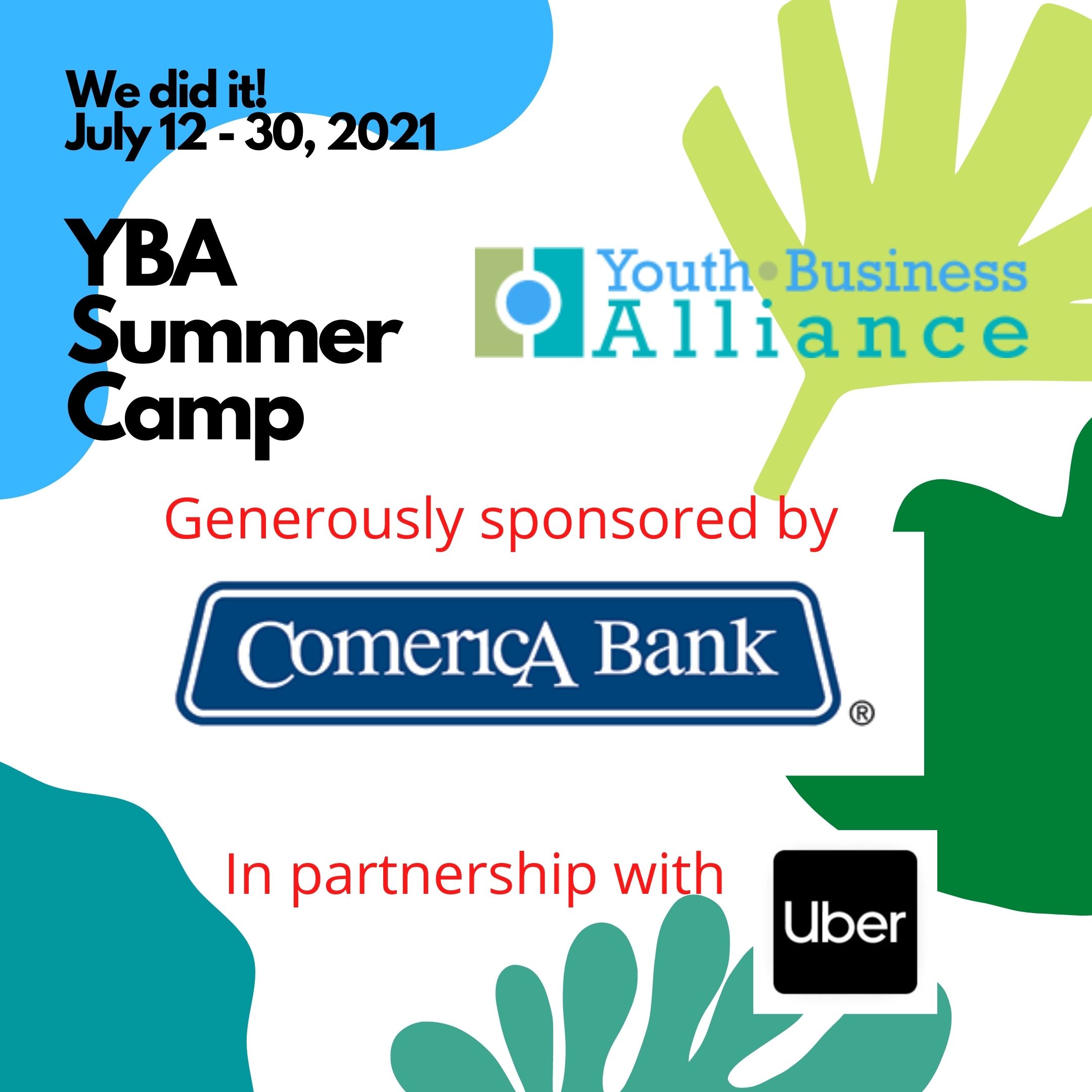 For the second summer, YBA offered a 3-week Virtual Summer Camp, taught by veteran YBA teachers Kristian Markus and Getsemani Marquez. The camp received generous support from Comerica Bank. 14 students were presented with a case from members of the Uber finance team – how to solve their shortage of drivers ages 18 -25!
Students did research, completed a SWOT analysis, and designed their recommendations. Their solutions included starting a Driving School for young adults, more direct advertising for drivers, supporting their younger drivers with college scholarships and creating rewards and incentives like stock in the company and higher percentages of the passenger fees.
Students received a combined total of $5,200 in prizes and participation awards!
We're so proud of the students who participated:
Gary, Angela, Allyson, Hyung, Stella, Edwin, Jacqueline, Amy, Joori, Mildreth, Frankie, Angelica, Ashley and Esteban!
And we want to thank their mentors who coached the teams:
Jasmine Hill, UCLA
Anna Khrimyan, Banc of California
Sasha Li, Comerica Bank
Sokun Sine, Comerica Bank
Tony Tran, Comerica Bank
Shannon Vesely,  Banc of California
Zach Woolridge, Banc of California
Alex Young, Comerica Bank
And the judges who scored the presentations:
David Betancourt, Comerica Bank
Jack Friedman, Study Smart Tutors
Bryan Nagy, Uber
Andrew Pevsner, Uber
Kyle Van Dieren, Uber
Special thanks to Gary Hao from Uber for working with the students to introduce the challenge! 
And thanks to our Program Director Nadia Sandoval who did an excellent job keeping everything organized and on track!